A Brief Guide to the Basics of Tantra
A Brief Guide to the Basics of Tantra
There's always been a fascination with tantra in western cultures, but what does it actually mean? More importantly, what does tantra have to do with tantra sex?
What is Tantra?
The term 'tantra' actually refers to a series of Sanskrit religious texts from around 5,000 years ago, which discussed a broad range of topics and spiritual concepts. Sex was one of these topics discussed, though wasn't one of the main concepts referred to in the texts by any stretch of the imagination.
Still, the main theme of the text certainly presented suggestions that a person's capacity to unleash their spiritual energy could be used to intensify sexual pleasure. 
Today, the contemporary approach to tantra is less about invoking ancient deities, and more about embracing spirituality. Most modern tantra concepts and practices actually originate from sixth century India, rather than those of several thousand years ago.
In the west, tantra is sometimes referred to as "Sacred Sexuality" – something that means different things to different people. Though for the most part, tantra is viewed as a personal practice of spiritual and sexual liberation, which goes far beyond simple physical gratification.
What is Tantric Sex?
Tantric sex also has many definitions, depending on whom the topic is discussed with. At its core, tantra views sex as an energy that exists independently in its own right. Rather than being something human beings 'do' with one another, sexual energy is a powerful entity that exists within and around all people.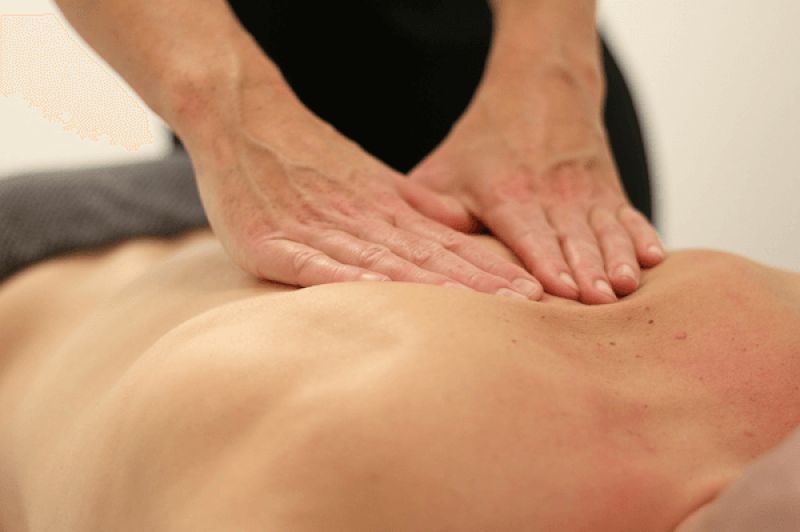 Consequently, those who are able to identify and embrace the sexual energy moving through them gain the ability to experience an entirely more fulfilling form of sex. Individuals who master the art of tantric sex are said to be able to bring their sexual energy up and out into their entire bodies. Typical techniques within the field of tantric sex include embodiment practices, mindfulness, breathing fully, slowing down, and being more present.
Importantly, tantric sex techniques do not necessarily call for a partner to practice with. Many are designed with solo practice in mind, enabling those utilizing them to achieve spiritual and sexual growth – irrespective of whether or not they have a partner.
What is a Tantric Practitioner?
The objective of the tantric practitioner is to empower open-minded individuals with the confidence and insights needed to build deeper connections with their home spirituality.
"The intention of our NYBodyLove Temple is to enable you to be the best lover of your own life. By channeling the True Nature of Love, transformation and self-empowerment of Tantra Yoga Living. This path enables you to integrate light and dark, masculine and feminine within the mind, body and spirit. These sacred practices clear stagnant energy and sheds limiting beliefs; allowing you to live a profound existence that is blissful, loving and creative. We believe Tantra is the gateway to living your best life. Find out for yourself, you've got nothing to lose and everything to gain." NYBodyLove
Recent years have seen demand for the services of tantric practitioners skyrocket in major towns and cities across the US. Interest in tantra sexology NYC is at an all-time high, with younger demographics in particular having demonstrated an interest in spiritual exploration.
For some, the pursuit of heightened spirituality represents an important escape from the trappings of chaotic 21st century life. For others, it's simply a case of dissatisfaction with the disproportionate focus on the more physical aspects of their relationships and sex lives. 
All tantric practitioners adopt a different approach to tantra, tailored in accordance with the requirements and priorities of the individual in question.  Getting the most out of a tantra journey therefore means being as clear, honest and open as possible with your practitioner.
Just a few of the techniques that may be included or recommended during a session are as follows:
Elements of traditional massage
Sensual touching
Energy movement techniques
Guided meditation
Coaching around sound (e.g. vocalization and orgasmic sounds)
Motion
Gazing
Breathing exercises
Where Can I Find a Practitioner Near Me?
Anyone looking to begin or continue their tantra journey in the most effective way possible should reach out to a trained and experienced practitioner. Online portals like NYBodyLove are ideal for finding knowledgeable and skilled professionals in the New York area, who know exactly how to get the best out of guided tantra sessions. 
Virtual sessions and video tutorials are available, but cannot offer the same personal experience as a qualified practitioner. Whether new to tantra or looking to take your journey to an entirely new level, consulting with a reputable tantric practitioner comes highly recommended.