OnlyFans Models are Making Big Bucks Online
OnlyFans Models are Making Big Bucks Online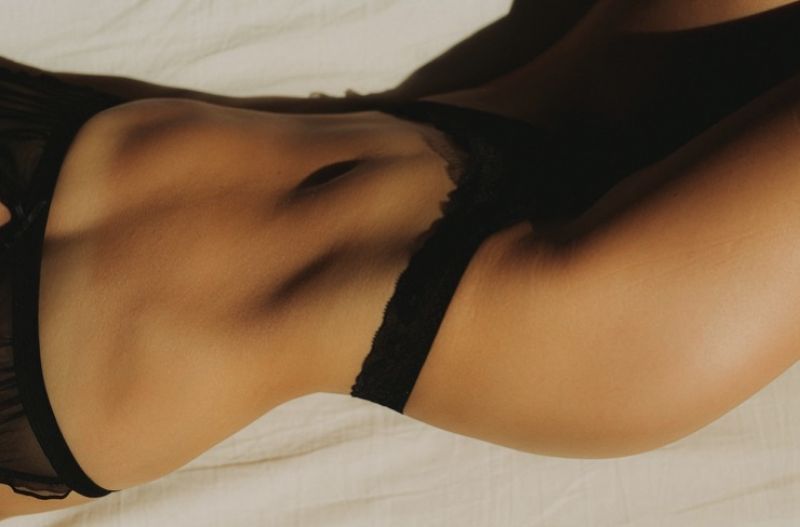 They came, their viewers saw, they conquered: many OnlyFans models have successfully made the switch from regular day jobs to successful camming careers. How did they do this, though – and can you do it too? 
For most people, it's enough to simply find the hottest OnlyFans girls on sites like Lustfel, and enjoy viewing their content. However, others can't help but wonder what these models are doing to achieve their dreams on OnlyFans. Let's take a look at the details below.
First of all…what is OnlyFans?
If you're like just about everyone else in the world, you hear "OnlyFans" and think "adult content". This is a fair correlation to make, but it isn't 100% accurate. The truth is that this platform allows adult content, in addition to many other kinds of content. You can find content related to fitness, cosplaying, DIY skills, cooking, travel, beauty tips, and whatever it is that social media influencers do. The idea is that OnlyFans creators can provide subscription-based content to their fans, as well as offering other types of content (such as private interactions, customized videos, or exclusive photos) for additional fees.
But let's be honest here. The vast majority of people on OnlyFans aren't there to watch workout videos…unless they're the sexy kind, of course.
How OnlyFans models make their money
It all starts with the sign-up process – models provide some basic personal information, verify their identities, and link their bank accounts. After that, it's time to develop their content strategy, decide how much they'll charge, and start uploading content. Here are the options for making money on OnlyFans:
When you first sign up for OnlyFans, your subscription rate will automatically be set at . You can change this whenever you want, which will presumably be immediately. Plus, if you ever want to run a promotion at a lower rate than normal, you have the option to do that as well.
Deciding on the best subscription price is tricky, and it's also crucial to get right. Set it too high, and nobody will want to subscribe. Set it too low, and you'll be working too hard for not enough money. The key is to make your subscribers feel like they're getting value for money, while also maintaining healthy profit margins. No matter what you end up charging for monthly subscriptions, make sure you're providing plenty of quality content for the price – that's how you keep people coming back!
OnlyFans models also make money from tips. If a viewer wants to express their enthusiasm about your content, they can send a tip in pretty much whatever amount they desire.
So how can you encourage your fans to send tips? Firstly, you should go above and beyond to keep your content fresh and interesting, while still sticking to your niche or brand. Secondly, you can actually request tips, just like YouTubers request follows or likes in their videos. With a combination of these strategies, you should be able to garner more money from tips.
Some subscribers are serious about following everything you do on OnlyFans – and they're willing to pay a little extra for it, too. Pay-per-view videos, photos, or other content is a great way to make some extra cash, while also treating your subscribers to something that they maybe wouldn't normally get with your regularly posted content.
Just like with subscriptions, you get to decide how much to charge (as long as it meets the minimum). Choose the content that you'll be offering, and then message your subscribers to let them know about your tantalizing offer. It may be a little more work than your regularly produced content, but the payoff can be more than worth it. Here's how it could work:
Say you're starting off with 10,000 followers, with 1% of them subscribing to your .99 monthly rate. That's about ,000 per month from 1,000 subscribers. Now let's say that you offer some pay-per-view content at to your 1,000 subscribers, and 300 of them opt in – that's ,500 from a single piece of content! Keep in mind that PPV content is usually expected to be extra juicy, so if you'll be charging your subscribers extra to view it, make sure they aren't disappointed!
The four rules that every successful OnlyFans model follows
Try looking up OnlyFans success stories, and you'll be astonished at how much some of these models make. The six- or seven-figure earners are definitely the exception rather than the rule, but they still serve as inspiration to hopeful OnlyFans webcam models. Part of their success can be chalked up to dumb luck, pure chance, or the stars aligning just right, but part of it can also be attributed to these four rules that they all follow.
OnlyFans isn't just a place to share adult content; it's also part social media platform, which means that you'll be expected to engage with your followers in order to be successful.
Consistently gaining new subscribers is the only way to grow (or even sustain) your OnlyFans earnings, and that won't happen without constant promotion. 
Your followers should know what to expect from you, and your subscribers should be able to rely on a certain amount of content from you each month. How can you make sure this happens? By being consistent.
This doesn't just mean developing your content strategy; it also means making key investments in equipment or props that will elevate the quality of your content. For example, most dedicated OnlyFans models use (at minimum) lighting equipment, a good camera, photo/video editing software, and a microphone. You could also get some special outfits, sex toys, or whatever else you think your subscribers would enjoy.
The takeaway
If you want to make loads of money with an OnlyFans account, you'll have to do more than just taking some nudes, posting them online, and hoping for the best. By following the same strategies as successful OnlyFans models, you'll improve your chances at making the big bucks – just like them.